Première. Da es mit Einzelbeiträgen zu den letzten Kinogängen eh nix mehr wird, gibt's die jetzt hier verkürzt am Stück:
The Hunger Games: Catching Fire (OV) | 14. Dezember 2013
US — 2013 | Regie: Francis Lawrence (...)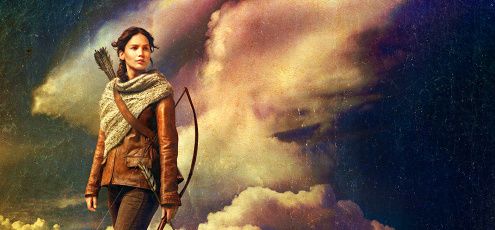 Was ich noch weiß: Meine nach Sichtung des
ersten Teils
beschriebene, grundsätzlich positive Meinung zum Franchise hat sich durch das filmische Mittelstück noch verstärkt. Die erwähnte Rasanz ist atemberaubend, die Konflikte verschärfen sich und die Resilienz
Katniss Everdeens
& ihrer Mitstreiter gegenüber "dem System" wird zunehmend herausgefordert. Der cineastische Abschluss lässt leider noch auf sich warten —
Mockingjay
wurde in zwei Filme aufgeteilt, November 2014 (
Teaser Trailer
) bzw. 2015. 2016 dürfte man sich dann alles endlich komplett am Stück ansehen können. Darauf freue ich mich schon jetzt ...
The Hobbit: The Desolation Of Smaug (3D|HFR|OV) | 18. Januar 2014
NZ·US — 2013 | Regie: Peter Jackson (...)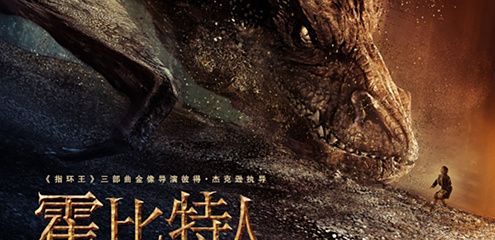 Noch ein Mittelstück. Diesmal aus Mittelerde. Zum ersten Teil von Bilbos Abenteuern
steht hier was
, ein Teaser Trailer zum diesjährigen Abschluss der
Hobbit
-Trilogie wurde
vor wenigen Tagen veröffentlicht
. Vielleicht erreichen diese Adaptionen nicht die Brillanz derer des
Lord Of The Rings
(abschließend will ich das allerdings auch erst nach
The Hobbit: The Battle Of The Five Armies
beurteilen). Aber sich in Peter Jacksons glorios visualisiertem Mittelerde aufzuhalten ist und bleibt für mich einfach fantastisch. Auch in 3D HFR.
Gravity (IMAX|3D) | 22. Januar 2014
GB·US — 2013 | Regie: Alfonso Cuarón (...)
Sieben Jahren nach seinem letzten
mich nachhaltig beeindruckenden
Film hat Alfonso Cuarón dies für mich erneut geschafft. In erster Linie zwar in technisch-visueller Hinsicht - und da gibt es vergleichsweise wenig, was mehr bietet -, aber schon auch inhaltlich. Der physische und spirituelle Bogen, den die Protagonistin (Sandra Bullock) und ihre "Reise" beschreibt, könnte jedenfalls kaum grundlegender sein. Die Blu-ray steht im Regal, press play to let go.