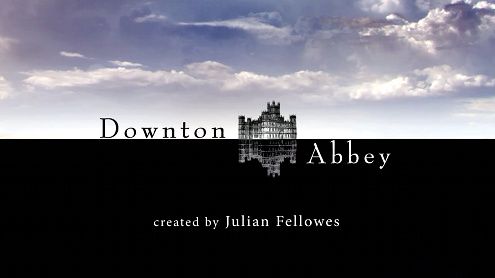 Aktuelles
Serien
highlight:
Downton Abbey
. Staffel 1 ist gelaufen, das Finale von Staffel 2 samt
Christmas Special
steht noch aus. Julian Fellowes wandelt prinzipiell auf den Spuren seines
Oscar
-prämierten
Gosford Park
Drehbuchs. Absolut großartig — zum Glück ist Staffel 3 bereits erhältlich ... Außerdem gab's noch
Sherlock
S2 sowie
Criminal Mainz Minds
Staffel 1 & 2 (Mandy Patinkin FTW) und etwas
Third Watch
S1. Die beiden Letztgenannten auf DVD, Rest
BD
.
Oktober 2012
:
28.
|
Aruitemo Aruitemo
OmU
BD
(JP — 2008 | Regie: Hirokazu Koreeda)
Still walking
... asiatisch fein gezeichnete Darstellung eines Besuchs bei den Altvorderen
während eines Sommertages. Klingt langweilig, ist aber ein kraftvoller Film mit starkem Drehbuch
und ebensolchen Schauspielern.
|
Beauty And The Beast
BD
(US — 1991 | Regie: Gary Trousdale & Kirk Wise)
Musicalnummern sind eigentlich nicht so meins. Aber hier haben mich die Gesangseinlagen
& Melodien und die (mehrheitlich) klassische Animation echt überzeugt. Sehr schön.
November 2012
:
4.
|
Casino Royale
OV
BD
(BS·CZ·DE·GB·US — 2006 | Regie: Martin Campbell)
Zweitsichtung
. Härter, rauer, ernster. Nach vier Jahren bzw. vier Filmen mit Pierce Brosnan
kehrt
Bond
mit Daniel Craig zurück. Guter und überfälliger Neubeginn, der aber britische Eleganz
& "quirkyness" vermissen lässt.
6.
|
Quantum Of Solace
OV
BD
(GB·US — 2008 | Regie: Marc Forster)
QOS
hingegen lässt so gut wie alles vermissen, was für meine Begriffe einen guten
Bond
-Film
auszeichnet. Schwacher, ziemlicher mauer Beitrag in fast allen Belangen.
11.
|
Star Wars: Episode V - The Empire Strikes Back
BD
(US — 1980 | Regie: Irvin Kershner)
Neben dem Vorgänger wohl der beste Teil der Reihe.
I have a good feeling about this ...
Dezember 2012
:
26.
|
How To Train Your Dragon
BD
(US — 2010 | Regie: Dean DeBlois & Chris Sanders)
Wunderbarer Animationsfilm. Gute Geschichte, gute Charaktere, gute Umsetzung.
Gut³ = astrein!
Bye bye,
2012
. Hello,
2013
.