GB — 1996 | Regie: Danny Boyle (...)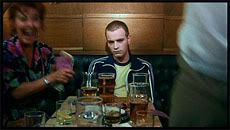 Choose Life.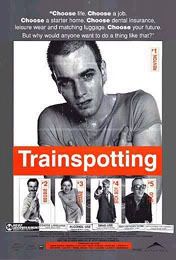 Leben und sterben lassen in Edinburgh — oder:
Marc Renton
(McGregor) auf dem Weg, sich von seinem Leben als Junkie im perspektivlosen, schottischen Arbeitermilieu zu emanzipieren. Der Weg ist hart aber herzlich, denn Boyle (und sein Drehbuch-"Dauerautor" John Hodge) inszenieren hier keinen moralischen Anti-Drogenfilm. Der Film macht Spaß. Und das nicht weil der Drogenkonsum verherrlicht wird - es gibt wenige Filme, die einen (im positiven Sinne) abgewichsteren/beklemmenderen Look haben - sondern weil die Freuden und Leiden
Rentons
und seiner Buddies
Spud
,
Sick Boy
,
Tommy
,
Diane
und
Begbie
(genial: Robert Carlyle) lebendig und interessant erzählt werden — transparent und am Puls der Zeit.
Außerdem ist der Film visuell & akustisch brilliant — aber das kann man bei Boyle & seiner Crew (rückblickend) erwarten.
Dass das Ganze auf dem
Roman von Irvine Welsh
basiert, war mir gar nicht mehr bewusst. Scheint eine Pflichtlektüre zu sein ...
Die Tatsache, dass selbst in den USA in Teilen nachsynchronisiert werden musste, sollte einen auf keinen Fall davon abhalten dieses Kunstwerk in seiner vollen schottischen Pracht zu konsumieren, auch wenn Carlyles Charakter
Begbie
(u.a.) diesbezüglich den Vogel abschießt [LOL]!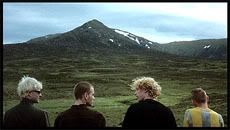 "It's SHITE being Scottish! We're the lowest of the low. The scum of the fucking earth! The most wretched miserable servile pathetic trash that was ever shat on civilization. Some people hate the English. I don't. They're just wankers. We, on the other hand, are colonized by wankers. Can't even find a decent culture to get colonized by. We're ruled by effete assholes. It's a shite state of affairs to be in, Tommy, and all the fresh air in the world won't make any fucking difference!"